SARA WAS BORN ON MARCH 19, 1999 AFTER A DIFFICULT PREGNANCY>>>I HAD THE CHICKEN POX AND PNEUMONIA AND WAS IN INTENSIVE CARE IN JANUARY>  BUT SHE WAS BORN HEALTHY AND THRIVING.  SHE WAS CHRISTENED ON MAY 16, 1999.  ON JULY 6, 1999 MY HOUSE WAS ROBBED AND TWO VIDEO CAMERAS WHERE TAKEN.....ONE HAD THE FILM OF THE CHRISTENING INSIDE IT>  AS A HEARTBROKEN MOTHER I HAVE SEARCHED FOR WAYS TO PERSERVE THIS DAY FOR HER AND DECIDED TO CREATE THIS SITE>  I F YOU WANT TO SEND YOUR BEST WISHES TO SARA PLEASE  SIGN THE GUESTBOOK AND I WILL SAVE THE ENTRIES FOR HER>  IT IS MY HOPE AND PRAYER SHE GROWS UP KNOWING THERE ARE GOOD PEOPLE IN THIS WORLD.   THANK YOU THANK YOU FOR VISITING THIS SITE AND SIGNING HER GUEST BOOK.  I HAVE BEEN OVERWHELMED AND COMFORTED BY THE KINDNESS OF SO MANY.

Sara in her Christening Gown

Sara during the rite of baptism

sara with her Godparents

( 2of my best friends)

Sara with her parents

God parents, Grandparents and Sisters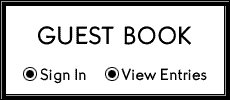 This page was last updated on: July 20, 2014
Aunt Joanne 

& Sara

Aunt Carol

& Amanda

Aunt Margie

& Krista

Sara at five months old

august  1999


Saras first word was Pikachu...you can tell she has older sisters.....


and everytime I revisit the website for Sara I reafirm the gift  that she is to our family and the promises made at  her baptism...thank you

HER NICKNAMES were SARA QUAKES...SARABOO CARABO...SARA...V.  WALLABY...BABY DESTRUCTO

WALKIE TALKIE AND DOODLE ..BABY BULLDOZER

a link for morning prayer

Sara when she came home from the hospital with her two sisters

Sara escaped serious harm in a household accident on August 18, 2001. 

..I believe in God, the power of healing, that miracles happen, prayers are answered and angels can protect us.  They protected her.


 tidbits on Sara

she often says 'Thats not fair" if her sisters get something and she doesnt

she likedthe A*teens and sings "Upside Down" She also likes Kid Rock when she was younger now its  all about One Direction.

she likedDora the Explora and Sponge Bob.  Now she watches Dance moms

Her best friend is Bindy(aka Belinda) next door. 

 They used to call each other  Nicknames included   Saraboo Caribo or Blondie  but Blondie seems to have stuck

when she was around 6 she wanted towanted to be a Hawaii girl or a rock star when she grows up Now she is thinking about music  or nursing even

 Krista and Sara in May 2001 at the Wonder Years Preschool


GOD BLESS AMERICA....

Remembering 9/11/01

NYC CITY OF HEROES

Thats me and Sara Parasailing August 2003


Sara and her best bud June 2004
Please visit the Hunger site...Click for free and you can help feed the hungry

Sara and her sisters memorial day 2005

July 2005 with her sisters and all her some of the kids on the block and Pauline.  Mom was busy getting lost at six flags when this was taken

When Sara  started realizing she had this web site because her Christening video was stolen.  She said to me  Gee Mom there are nice people out there!

Sara and her sisters 1/06

Sara with her other best bud, Taylor in March 2007

I forgot to mention she wasnt fond of parasailing a few years back 

Here is Sara with her grandparents.  We lost her grandma in December 2004 and Grandpa in April 2006.  She remembers them very well and misses them very much. 

Sara and her fish face in July 2009.   A favorite thing to do when she was 10

Sara in the Summer of 2009

8th Grade

Graduation

Photo

11/12


Sara and Belinda still hanging

Sara is confirmed   May 2013.

Sara and her sister Krista  June 2014

Sara , Krista and Amanda,  mom and dad and Uncle Lou June 2014